Events
Organization and Family Constellation Training Workshops and Events
DISTRIBUZIONE DEL POTERE NELL'AZIENDA E ORGANIZZAZIONE
Seminário Constelação Organizacional em São Paulo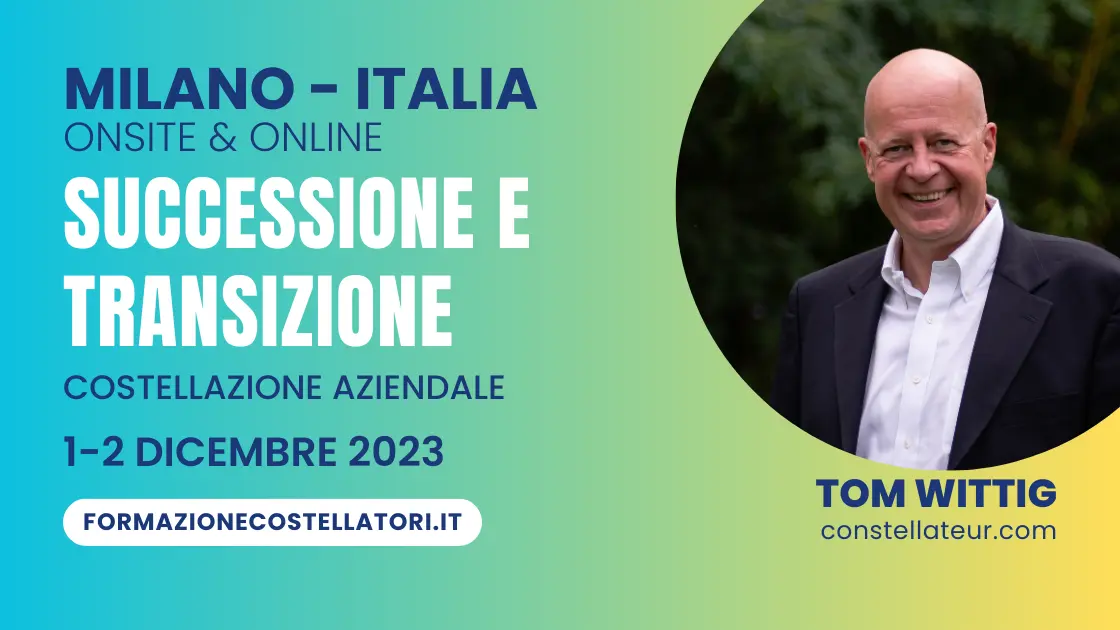 SUCCESSIONE e Transione. Formazione costellazione familiare e aziendale.
---
Systemic Constellation Training Workshop Events
Workshops, Trainings, Webinars, Seminars
Join a next live session. And discover more event video recordings in the "courses" area of this website.
Organization Constellation Facilitator and Family Constellation Training and Experiences
Do you want to experience a constellation for the first time or do you want to expand your skills and competencies to apply and facilitate systemic constellations?
You can find insights, inspiration and instructions in our learning experiences which include:
Family Constellation Seminars.
Family Constellation Online Training.
Family Constellation Facilitator Online Training.
Organization Constellations Workshops.
Systemic Change Consultant Online Training and In-Person Workshops.
Custom and invidiual Consulting for Organizations, Management and Policy Makers in Organizations.
Family Constellation for Inheritance Situations.
Succession Planning Systemic Constellations.
Career Constellation, Professional Development and Orientation for Re-Inventing your Profession and Career.
You can also contact us for individual consultation and executive advise.
Constellation Facilitator Training Online
Yes, we are offering Constellation Online Training Experiences and events. Please check out our events listing for upcoming events and join our newsletter.
Systemic Organization Consulting, Coaching and Constellations
Do you have a specific requirement for your organization or a leadership issue which you want to explore and resolve with systemic constellations?
Please contact us to discuss your requirements.
Company In-house Constellation Training and Experiences
For business organizations, enterprises in the private sector and organizations in the public sector we are offering specalized organization and family constellation workshops and experiences.
Please contact us to discuss your requirements.
Free Resources for Organization and Family Constellation Training and Experiences
For beginners, facilitators and users of organization constellations and family constellations wer are offering a variety of FREE resources. This includes open webinars and content we are sharing on social media platforms and the Constellateur YouTube Channel.
Join us on social media and subscribe to our Free Newsletter.
Privacy-centric Communication
IMPORTANT: We take your Privacy and Data Protection seriously. Make sure to check your inbox and confirm your subscription to the newsletter. This ensures that we can include you in our next communication about exciting experiences.