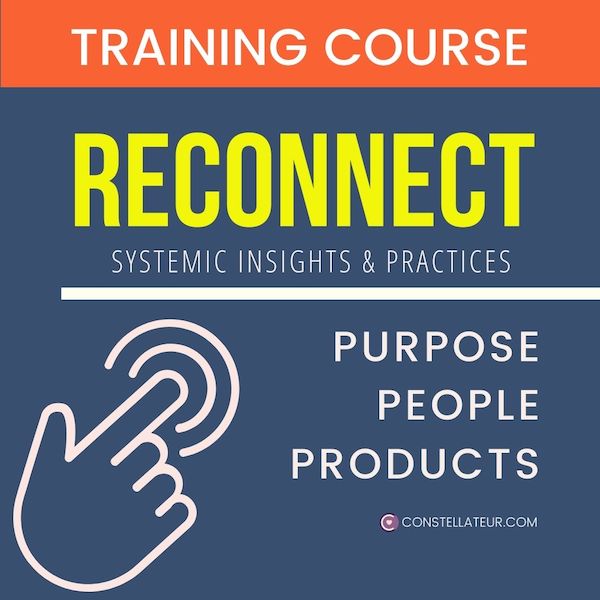 Reconnect Purpose Course
Reconnect Purpose Course
Reconnect Purpose, People and Products
LIVE: Organization Constellation Training Course with Tom Wittig
Systemic Constellation Training for Facilitators, Leaders and System Actors
Live Course Details:
6. November 2021. 18:00 Germany, 14:00 Brazil
About Reconnect Purpose
In this compact online organization and family training training course, you will learn about
How to gain insights from a systemic perspective to rediscover and align purpose.
How to reconnect and build relationships to pursue purpose in resonance.
How to align your products and services to offer impactful value propositions.
The Reconnect Purpose Course includes
Short lectures to introduce the systemic foundation and perspectives.
Systemic constellation examples and demonstrations.
"Insight Journeys" – Guided deep meditations.
Specific questions and topics from participants.
Q&A – Live Questions and Answers with Tom Wittig
This organization constellation training is led by Tom Wittig.
The course material including video replay and downloadable resources will be made available in the online course. The training will be conducted in the online course room (Zoom based). Please sind up to this training on the course website.
Please contact us if you have any questions.
Follow us on social media @constellateur: YouTube, Instagram, Facebook, Pinterest, Twitter