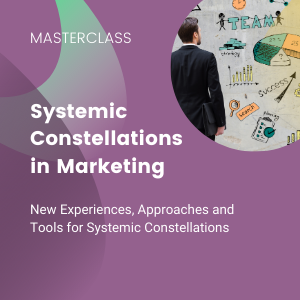 Systemic Marketing Constellations Online Training
Systemic Marketing Constellations in Business and Organizations
Learn how to apply Organization and Family Constellation to resolving complex issues in Marketing
Masterclass with Tom Wittig
Family Constellations Online Training
In this extensive online training program you will learn more about systemic family and organization constellations in marketing problem situations.
You can benefit from this program by
Expanding your expertise and competence into new customer segments.
Build and optimize your own services.
Help clients and organizations in improving their products, services and marketing approaches.
The program consists of
Group live briefing webinars with the lecturer.
Additional Video lectures
Exercises and Practices
Select material for download
Small assignments between the sessions
And you can request a Certification of Participation after completion of the course
Learn more about this program on the course page.