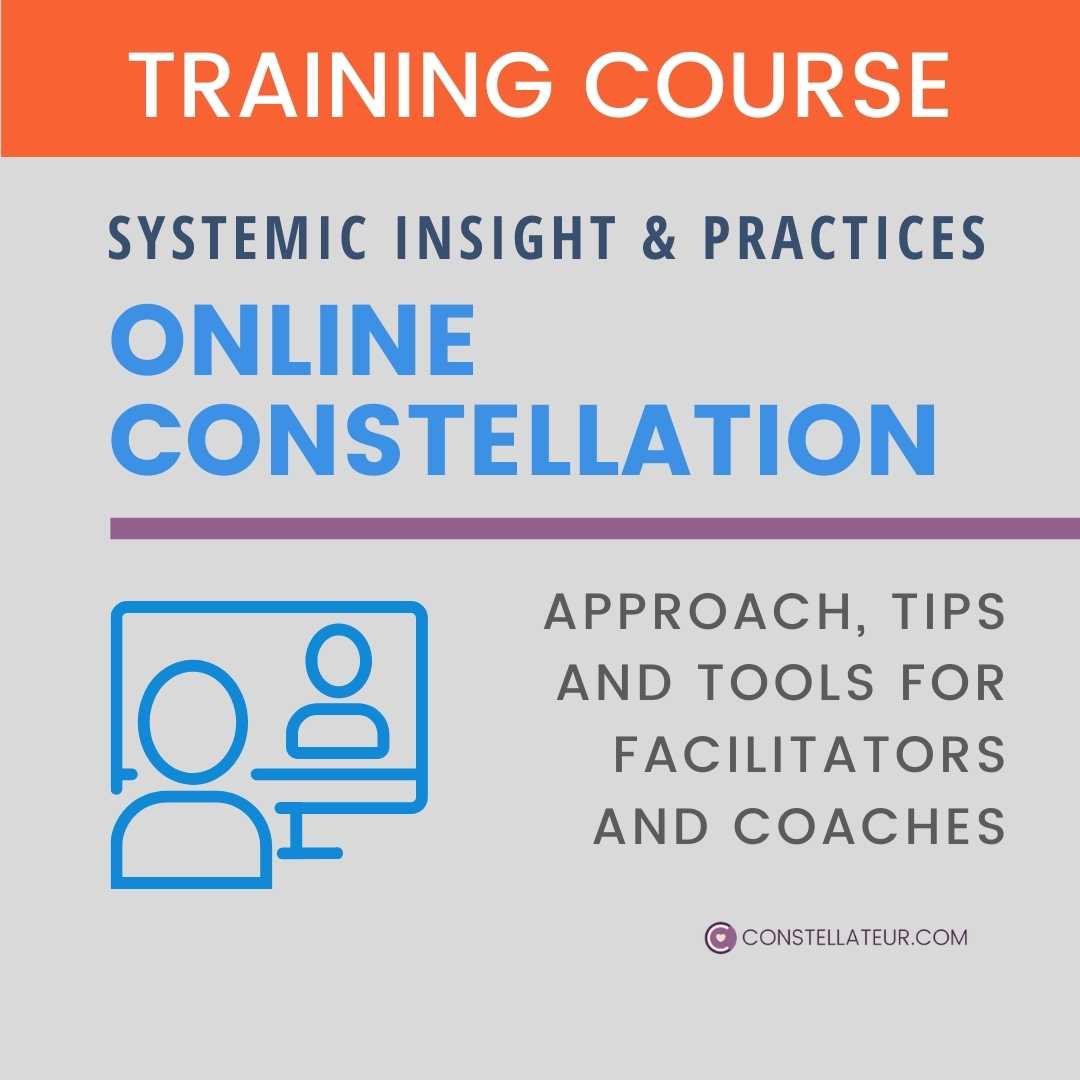 Family Constellation Training: Online Facilitation
Organization and Family Constellation Training
Facilitating Systemic Online Constellations
Live Family and Organization Constellation Training with Tom Wittig
Expand your family and organization constellation competencies and services. This learning experience includes live sessions and self study material. After a practice interval, participants will meet for a follow up session.
Learn more about this learning opportunity on the course website.
Format:
Short lectures about the topic.
Demonstrations of the approach.
Working with topics and questions from participants
Application examples.
Worksheets.
Assignments for your personal application and learning experience.
Live Q&A.
The recorded videos from select webinars will be made available in the online course room.
Find more insights in the Constellateur Blog and Constellateur Podcast.
Join on social media @constellateur