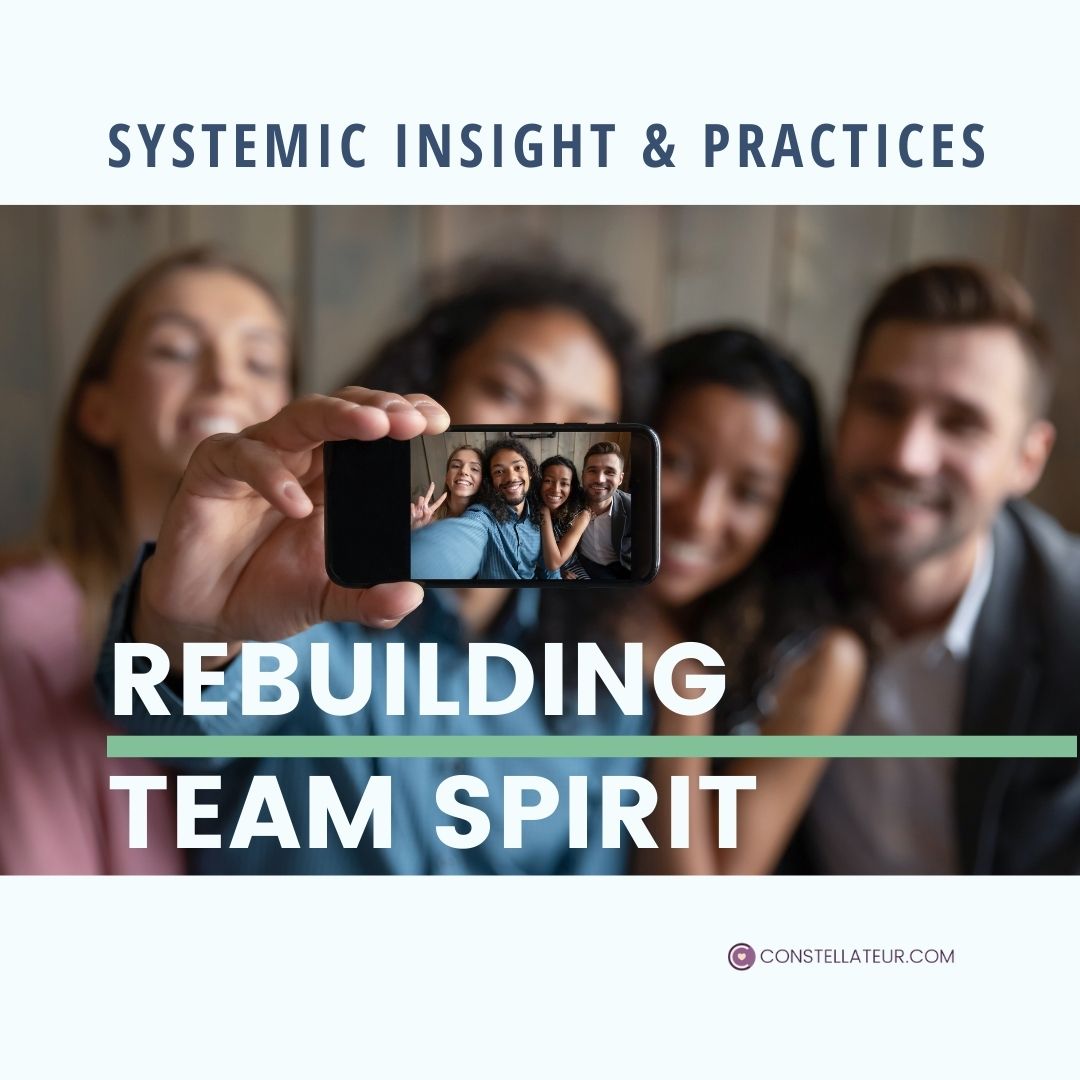 Rebuilding Team Spirit
Rebuilding Team Spirit
How to restore team spirit, culture and performance with systemic insights
In this live webinar you will learn about ways to rebuild team spirit in business and organizations:
Systemic Perspectives from organizational constellation.
Systemic constellation examples and cases.
Practices and tips for your own work and your team.
This compact webinar is led by Tom Wittig. A replay video is available on constellateur.com after the event.